What is Christian Coaching?
Frequently asked questions about Christian coaching.
An E-book that addresses some of the most commonly asked questions about "Christian" Coaching.
What is the foundation of "Christian" Coaching?
What is coaching?
Where did it come from?
How does it work?
Some "commandments" about coaching
Download using link below or click on the cover: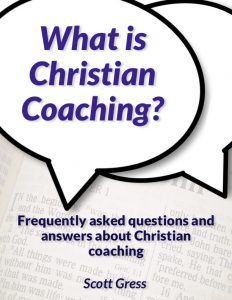 What is Christian Coaching? Ebook
Sign up to be notified of blog updates
[mc4wp_form]
Scott Gress is called by Lutheran Counseling Services and partners with the FL-GA District of the Lutheran Church as an independent contractor. He specializes in Leadership Training, Consulting, Coaching and Coach Training. Contact Scott to continue the conversation or experience a free sample coaching session. 561-542-4472, scottgress@me.com or scottgress.com
"Helping leaders be more productive - less controlling"