Download a free copy of the Leadership Assessment Wheel
A tool to help identify the most important part of leadership growth for you and your team
Click Here
Free Reflection Tool for Lent Holy Week and Easter
For Churches, Pastors, Elders and Teams to debrief Lent and Easter ministry
Download Now
Invite Scott to speak at your event Scott would be happy to support your work and ministry by speaking to your group or at your event. This may be a single talk or a presentation for instruction and inspiration. Some
Read more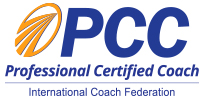 Scott Gress serves as leadership coach and coach trainer, consultant and leadership presenter. He helps leaders and organizations grow. Scott graduated from Concordia Seminary St. Louis and received his Masters of Divinity in 1988. Prior to seminary he earned a bachelor's
Read more
What Some Are Saying…
"Working with Scott has been a great blessing to my ministry. He challenges me to think outside the box, and he has helped me to grow tremendously both as a pastor and a leader."
Rev Chris Kollman
As a coach and an organizational consultant, Scott practices what he advocates. He is a servant leader and works diligently to develop others and does so with a Christian spirit. He is uniquely gifted to help others grow in all aspect of their life, which is critically needed in today's leaders and in those developing leadership skills for the future! He is also great person to work with! I recommend him without reservation!
Dr. Art Johnson, Professor of Leadership & Organizational Development (OD)
Newsletter-Blog-Podcast Updates
Latest Tweets
Sorry, no Tweets were found.