Coaching is one on one, confidential dialogue that powerfully supports your growth.
New Coaching Package: Coaching to Lead Healthy Change
Receive seven one hour customized coaching sessions which include the key elements of understanding and leading healthy change in your organization.
Download the pdf file here - Coaching Package to Lead Healthy Change
Other Popular Coaching Packages:
Personal leadership development ♦ Raising Up Leaders ♦ Leading a Cultural Change
Personal Leadership Development
Work Life Balance
What Kind of a Leader are You?
Playing to Your Strengths
Developing Others for Ministry
Leading With Vision
Finishing Well
Raising Up Leaders:
Self Assessment
Identifying Potential Leaders
Developing Apprentice Leaders
Leaders Coach Leaders
Staying On Course
Leading a Cultural Change With Care and Integrity:
Values clarification exercises
Vision clarity
Early wins - mission audit - benign neglect - stewarding your energies
Cultural orientation for new staff and members
Hiring staff and setting standards for prospective members
Leader as Coach to Key Leaders
Shepherding and Leading
Contact us to customize a coaching package for you.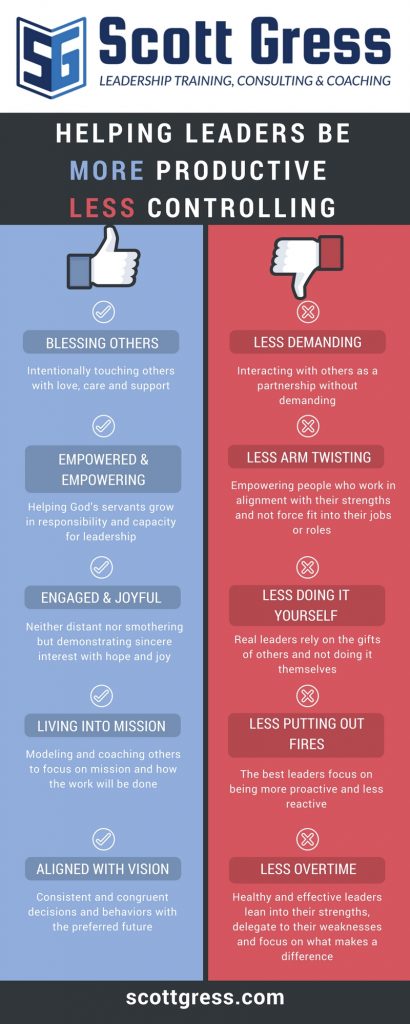 Coaching is one on one, confidential dialogue that helps you to grow without telling you what to do!
Do you like the idea of being more productive or more effective in your role as leader?
Are you looking for something more personalized than a seminar or another leadership program?
Do you feel like you need some help but you don't want a counselor and you want more than just a conversation with a trusted friend?
Are you looking for someone who knows about leadership and has been trained and certified as a coach?
Do you want to avoid being the command and control leader yet being even more effective?
Do you need someone to be your thinking partner and believe in your success?
If you said "yes" to any of these questions, then what you really need is a coach.
Coaching is a powerful confidential partnership with someone who will provide support, encouragement, and guidance toward your personal growth. A coach is committed to guarding your agenda and keeping it in focus for your accelerated development such as.
Personal Leadership Development
Developing a Personal Strategic Plan
Working in a team environment
Helping you get things done
Coaching can be done in person or over the phone. A coaching alliance is often structured with three sessions per month reinforced with email support.
Take this significant step in personal leadership development for yourself, your leader or your new leader. Contact me for further information about rate options. Ask about complimentary sample sessions.